Albir, North Costa Blanca
ALBIR
Albir is north of Benidorm and south of Altea, on the Northern Costa Blanca.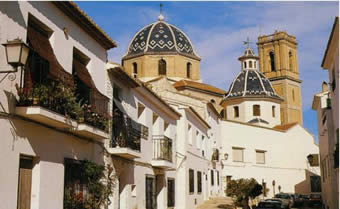 Albir is a modern beach resort, which has been developed with Northern Europeans in mind; the resort is spacious and clean. There are no high-rise buildings in Albir. Albir is a family resort. Bars and restaurants are all within walking distance of each other on tree-lined streets where you can sit on the shady terraces and enjoy a drink and a meal. Parking spaces in Albir can be limited during busy periods.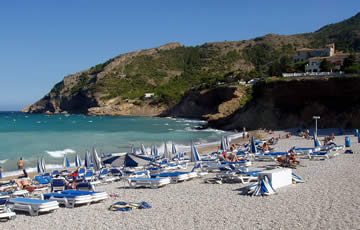 The main pebble beach in Albir is 600 metres long. During the main holidays and fiestas, lifeguards are on duty. This is standard on all Blue Flag beaches on the Northern Costa Blanca.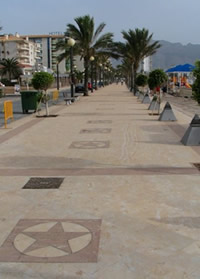 Paseo de las Estrellas (this means Stars Promenade) is the main promenade. Every July Albir holds its annual film festival. The town has copied Hollywood by laying stone plaques along the promenade dedicating them to national film stars.
During the summer months a small local craft fair is set up on the main promenade selling jewellery, leather goods and souvenirs.
Albir is just 35 minutes from Alicante Airport making it easy for long weekend breaks to your property.