Calpe, North Costa Blanca
CALPE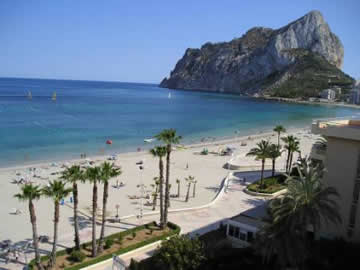 The town of Calpe lies between Altea to the south and Benissa to the north.
Calpe's old town has nice wide avenues where modern buildings and old architecture collide. Calpe is almost three thousand years old and in this area still retains a sense of history and tradition.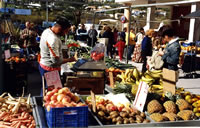 Calpe is know for its rock called "Penon de Ifach". This gigantic (600 metres high) granite rock towers over Calpe's sandy beaches. The beaches in Calpe are of a very high quality sand and the waters are clean. The beaches are so long and wide that unlike the nearby town of Benidorm, you can always find a spot on the beach. The facilities on the beaches are excellent. The Calpe beaches are superb and hold a blue flag, which means the European Foundation certifies them as being clean for Environment and Education. They are surrounded by dozens of restaurants, bars and clubs offering a wide variety of food, drink and entertainment.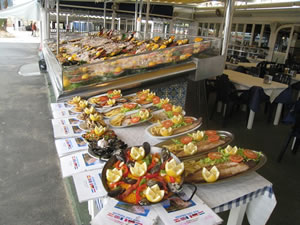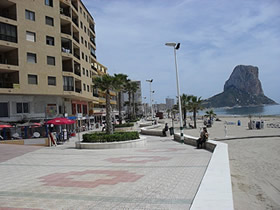 To the right hand side of Calpe rock is the famous fish market. Each day the fishing boats bring their catch in and you can even watch the fish being auctioned on the quay, you can also buy fish yourself.
The Calpe fish restaurants are opposite the fish quay, and have a great lively, buzzing atmosphere. All the restaurants display the many fish dishes in refrigerated cabinets outside the restaurants for you to choose from. These restaurants are very popular with the Spanish, but draw everyone in because of the atmosphere and displays. It is a sight not to be missed.