Airports in the Northern Costa Blanca
Alicante's New Airport Terminal
In March 2011 Alicante's new airport terminal opened. The new 630 million € state of the art facility is capable of handling 20 million passengers a year. Since 2001 the airport has seen an increase in passenger traffic of 43% making it the sixth largest airport in Spain, with more than 25,000 passengers a day. This will make your visits to the Northern Costa Blanca much easier and smoother. The new terminal will also bring in more low cost airlines, making your flights cheaper and easier to get to the Northern Costa Blanca.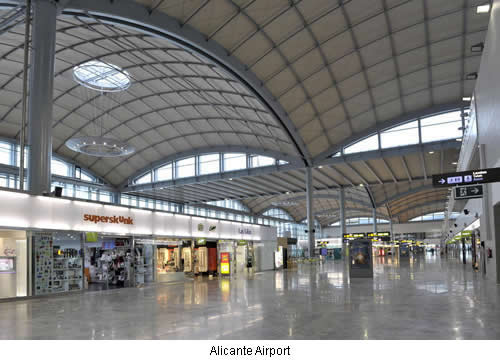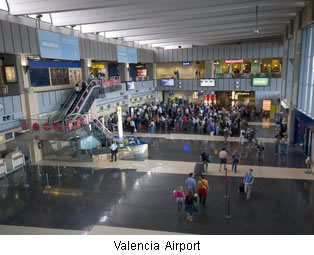 Valencia Airport
Valencia Airport is also known as Manises Airport. It's the 8th busiest Spanish airport in terms of passengers and is situated 8 km west of the city of Valencia.
In 2007 the Valencia Metro Line 5 was extended to reach the airport and offers regular trains to the city centre and the westerly harbour.
Valencia Airport has a single runway and one terminal building that is spread over 3 floors with Arrivals and Departures on the ground and first floor. On the second floor is a selection of shops, restaurants and cafes and in the main departure you will find the usual duty free shops.
In 2010 Valencia Airport handled nearly five million passengers with 7,802 flight operations. More cheap airlines are starting to use Valencia Airport, so it is being used more and more for flights into the Northern Costa Blanca.