Gandia, North Costa Blanca
GANDIA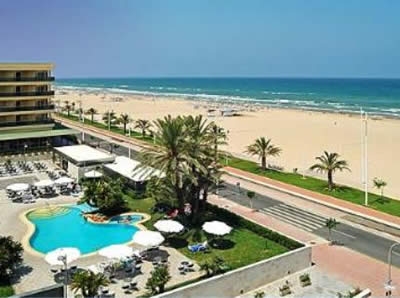 The large town of Gandia is north of Oliva and is on the southern most tip of Costa de Azahar (so not in the Costa Blanca but still within our area).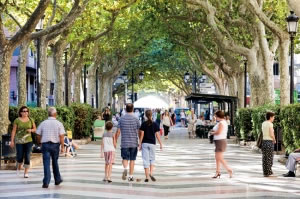 The working town of Gandia is 5 kilometres away from the beach resort. Although this is a working town it does have a pretty central area which is tree lined where the locals meet up for a chat. The shops are on a street called Calle Major, which is very busy, but it is pedestrianised. Saint Francisco de Borja's birthplace the Gothic Palace "Palau Ducal ", is a popular tourist attraction with its pretty mosaic and gold leaf decorations.
Scenery around Gandia is amazing with the mountain ranges in the background and vast orange groves and vineyards thriving on the valley floor. Gandia is a paradise for climbers and walkers, the highest mountain in this area is Mount Monduvar, which is 840 metres above sea level.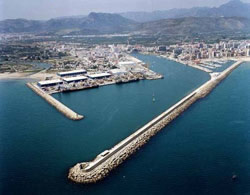 Gandia's beach resort is a large resort with a few bars and restaurants. Accommodation is mainly high-rise apartments and hotels. Gandia has fantastic beaches which are 20 kilometres long, with white sand and shallow, clear, clean water. The beach facilities are good with toilets and showers on the beach. There are many volleyball nets and plenty of room to play beach football. Water sports are popular in this area with sailing, wind and kite surfing.
The working fish port and pleasure marina is worthy of a leisurely stroll. Boat trips to Denia, Calpe and Javea are also available.
So if you want the real Spanish life style, the Gandia area is the place to buy.