Jalon, North Costa Blanca
JALON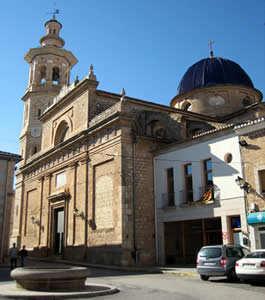 The Jalon Valley nestles between the Sierra Bernia Mountains and is approximatley 15 kilometers inland from Calpe.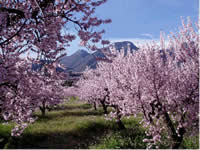 The scenery in the Jalon valley is some of the best in Spain. There are spectacular mountains as well as olive trees, orange groves, vineyards, raisins and almonds trees on the valley floor. In late January and early February the whole of the valley is covered in pink and white almond blossom.
Dotted along the valley are many unspoilt villages. The whole area is a walkers' paradise.
In the heart of the Jalon valley is the typical Spanish market town of Jalon. Walking around the many small streets you will find shops, bars and restaurants. The main industry in Jalon is wine production, producing white and red wine, for which Jalon is very famous. There are many wine museums and bodegas to visit where you can sample the wine before you buy.
The wine of Jalon is well known throughout the country, the most famous ones being the red wine and the sweet Mistela or Moscatel wine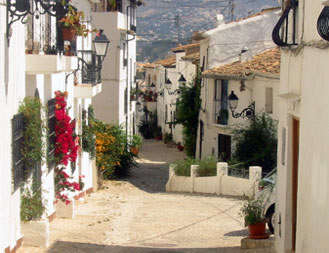 Jalon Valley has many restaurants in old Spanish Fincas (old farm houses) famous for traditional dishes such as stews and roast meats and accompanied by their home made wines.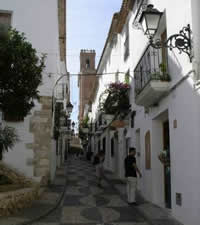 Jalon can be a lovely place to buy a property especially if you want a slower quieter life style, but still have plenty to do, just a short drive away, in some of the larger towns.
The area is a haven of peace and tranquillity offering its residents and visitors the opportunity to savour the local cuisine, history, culture and traditions. The Jalon Valley is only one hour away from the airports of Alicate and Valencia and the coastal resorts of Denia, Javea, Calpe, Moraira and Altea can be reached within twenty minutes.