Javea / Xabia, North Costa Blanca
JAVEA / XABIA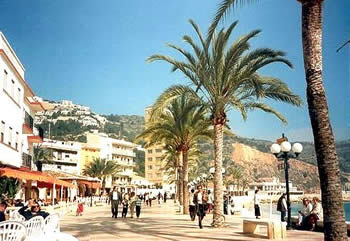 The lively town of Javea is north of Moraira and south of Denia, lying at the foot of the Montgo Mountain. Javea is subject to planning restrictions and does not allow high-rise buildings.
Javea has quite a rugged coastline with secluded coves and sandy beaches popular with sunbathers, snorkelling and scuba divers.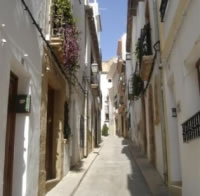 The town is split into three areas; the Old Town, the Port and the Arenal beach and promenade.
In the Old Town you can wander down the ancient narrow streets calling in to the many shops, bars and restaurants. Also you can visit the church of San Bartolome in the centre of the old town. In the church square there is an indoor market where you can buy local fresh produce.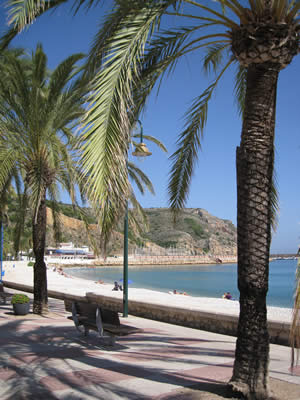 The Port area has a real Spanish feel and is bustling with activity. Whitewashed houses surround the bay. You can watch the fishermen landing their catch or sit and watch the boats leaving and entering the marina. Ferry trips to Denia or Calpe can also be taken from the port. The port has many shops, bars, cafes and good quality restaurants - especially seafood restaurants. The landmark of the port area is the church of Our Lady of Loreto with the interior roof imitating the hull of a ship. The beach here is pebbled.
A short walk from the Port to the Arenal beach you will pass a cobbled beach with beach bars, cafés and restaurants.
The Arenal has a wide long sandy beach with blue flag status. The Arenal is a hive of activity both during the day and night. This area is very popular with everyone. On the promenade there are many shops, bars, cafés and high quality restaurants. This area is very popular at night with the younger generation. Many of the bars have live music and there are several discotheques (but these are of a high quality). The Arenal has improved over the last five years from been littered with low quality cafes and cheap novelty shops to high quality bars, restaurants and clubs with fantastic sea views and is still improving all the time. It is an area not to be missed by all ages.