Teulada-Moraira, North Costa Blanca
TEULADA-MORAIRA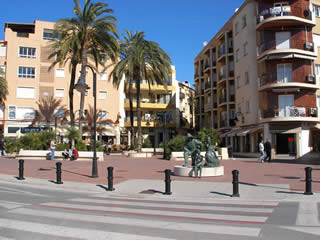 Teulada-Moraira is north of Benissa and south of Javea, or as we call it "The Jewel in the Crown".
The coastal town of Moraira is just 8 kilometres from Teulada. Moraira was the small fishing village for Teulada.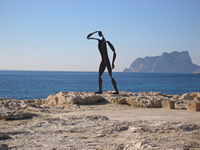 This old fishing town with the Mediterranean Sea stretched out at its feet and a beautiful mountain range covering its back has an average temperature of 18 degrees.
This area has been voted one of the top four healthiest places to live in the world due to its micro-biotic climate.
Moraira is a small, attractive holiday and retirement town and still maintains its charm as a fishing village whilst combining with modern, cosmopolitan, new buildings. All buildings in Moraira are low rise and planning restricts any high rise building. Moraira boasts many good quality restaurants and bars in the cobbled streets, the marina area and also on the beachfront.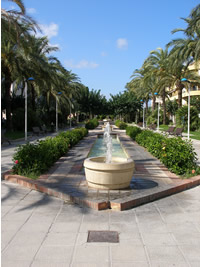 Moraira has an eight-kilometre coastline where you can enjoy sandy beaches and discover pebble beaches and rocky coves. Moraira has been granted the Blue Flag for its clear crystal waters. The beaches are well equipped with parking areas, Red Cross Services and showers. Many water sports are also available from the main beaches.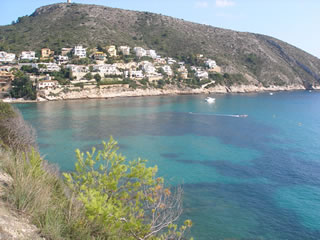 In walking distance from Moraira centre is Moraira's hidden "little gem". It's a little known beach area called "El Portet". It's almost like a Caribbean bay - the water is turquoise, the road to it is winding and the hills are alive with pine trees and large luxury villas. The very calm, shallow waters are safe for children. There are no water sports allowed in this cove and the area is cordoned off so boats are not allowed in too close to the beach area. Two traditional restaurants and one very high quality restaurant are right on the promenade within metres of the sea.
The Moraira marina is home to many luxury yachts and motor cruisers as well as The Club Nautico with its roof terrace bar and high-class restaurant.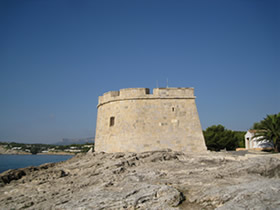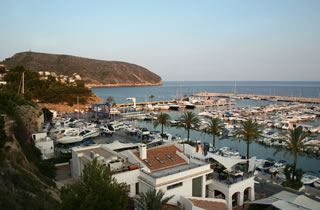 Moraira has grape vines growing on the valley floor and surrounding land around Teulada. The grape grown in this area is a sweet grape used for the dessert wine "Moscatel" and is pressed locally in Teulada.
Moraira "A town not to be missed".